Remain-Dismantle-Replace Intervention (In-between)
Avenue Gallery, The University of Northampton, 28 February 2013 
The A.P.T. research group invited The University of Northampton Fine Art students to make an art intervention on Thursday 28 February 2013.
This was in relation to the Creative Practice Publication of Remain-Dismantle-Replace in the Avenue Gallery at the university. Students had from 10.00 am until 3.00 pm to complete their intervention. The premise for the students' work was in-between.
The participating students were: Jill Hedges, Lhim, James Mildenhall, Bethany Murray, Sharon Read, Broocke Ross and Flavia Terzian. The intervention was in dialogue with Graham Keddie.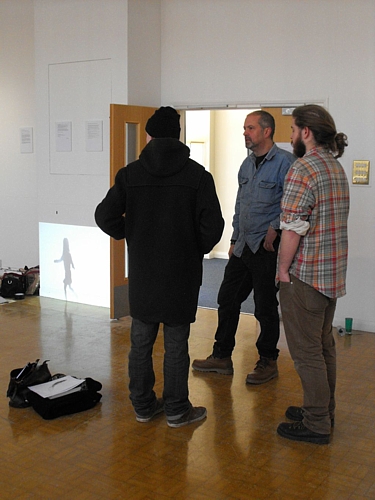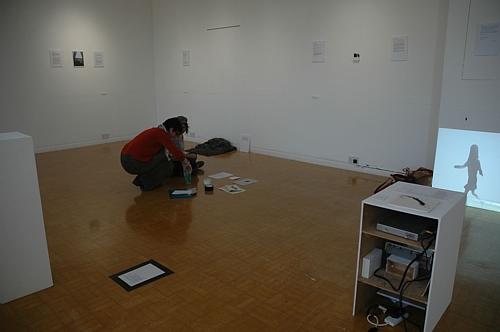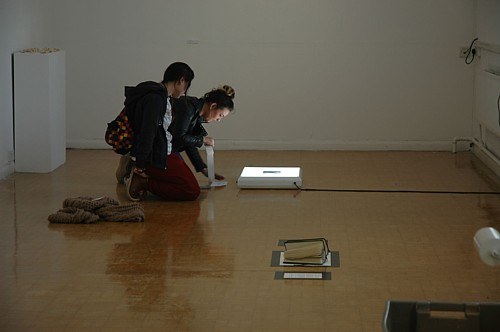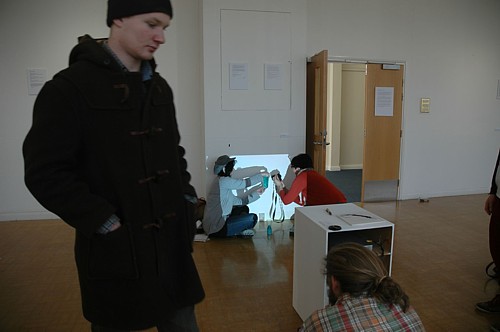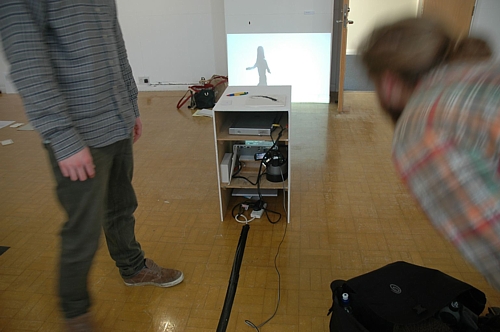 As I have a resonance with writing already, seeing the different ways that everyone responded in their textual works really inspired me to write more about my work own work and the themes that my work touches on." – Bethany Murray
"This was a wonderful opportunity to see and experience works evolving and developing through research.
It gave me a better understanding of how initial ideas and starting points can deepen and branch to become something more complex. It also highlighted the benefits of collaboration and continuing with a shared enquiry." – Jill Hedges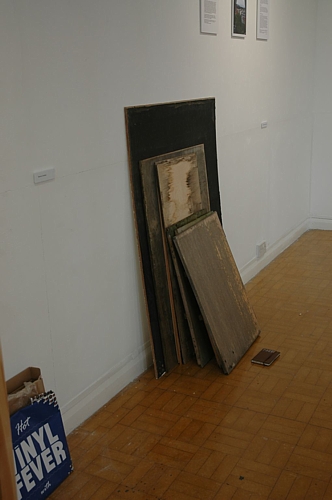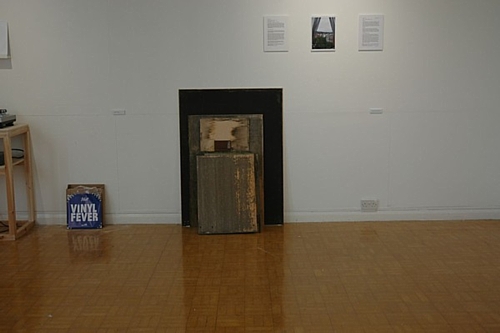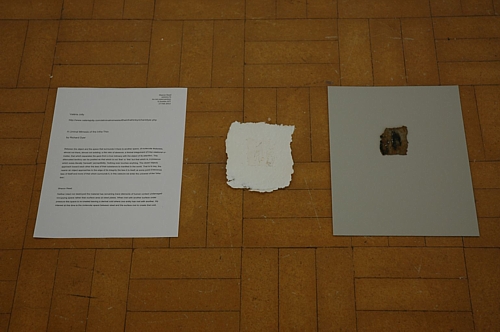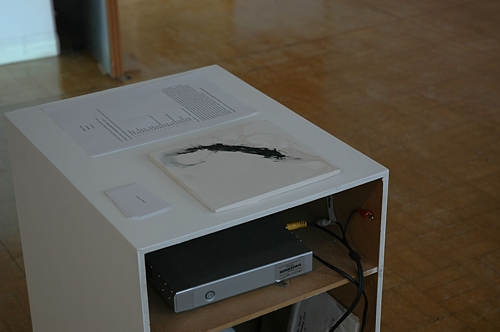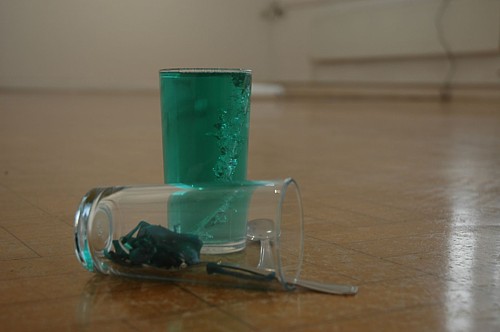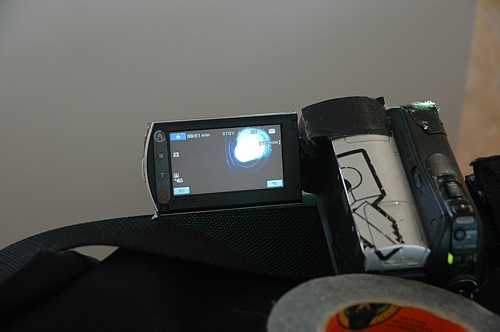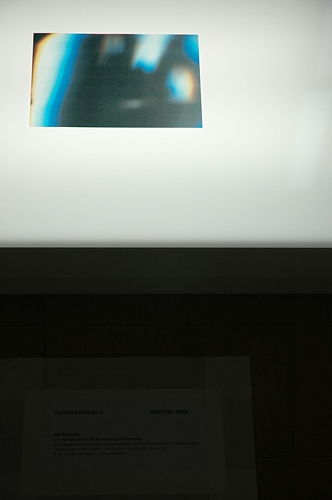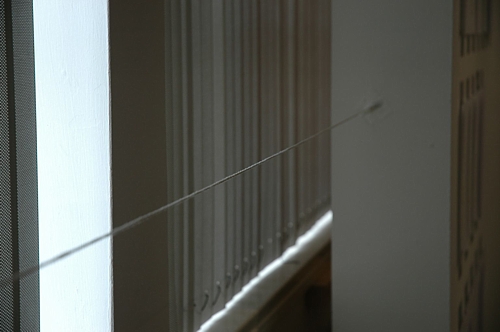 How can we interpret this energy?
What is the meaning of measurement?
Geometry, meaning the measurement of earth is portrayed as a mutual communication in demonstrating a construction, from a simple box to the architecture of a palace.
By observing geodesic structures around our environment I wish to portray the importance of a shape's 'core', the essence of its existence rather than its esoteric. Sacred geometry proves a dictionary of symbols and semiotics which are constantly being re-used and even misused in our culture today. How we come across it and whether or not we choose to pay attention to it is up to the individual as there is always a calculation of reason behind a question.
Flavia Terzian